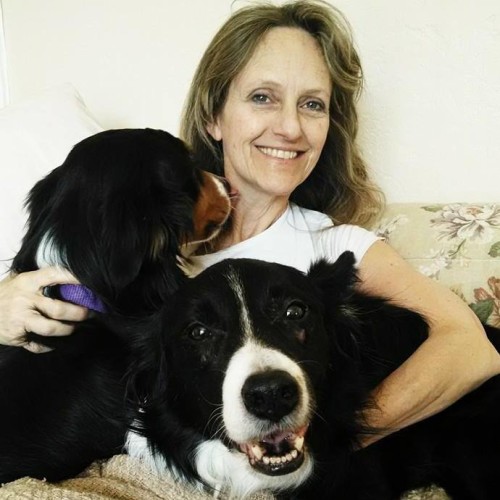 Renée is a long standing member of:
Over the years Renée has made many featured appearances on TV shows, such as:
I started my company back in 1996, offering small group classes and behaviour modification consultations.
My inspiration was my first dog Shadow, who although brilliantly intelligent and sensitive, developed just about every behavioural problem you can imagine, including people and dog aggression. At that time the only resources available were aversive methods using choke or shock collars. I was certain these methods would have led to Shadow's destruction and was determined to seek out remedies of my own.
Through the techniques that I developed, I was able to assist many other people and dogs over the years. My personal experience with a difficult dog, taught me that the human part of the equation needs as much support and understanding as the canine component does. A positive approach to the training of the handler is a firm tenet of my belief system.
Other facts and details about Renée deVilliers:
In the spring of 1998, Renée became the first certified Pet First Aid instructor in Ontario, and is the longest standing instructor in all of Canada.
She has been training and competing in the sport of agility for more than 13 years and has competed at the regional and national levels with five of her dogs.
In 2005, Renée was invited by the Portuguese Water Dog Club of Canada to revamp the teaching of the traditional water dog retrieval training to an entirely positive basis.
Renée holds numerous certificates from the University of Guelph's Continuing Education Programs.